Reservations
(415) 346-2880

meetings & events
Meeting Facilities & Private Events
The Hotel Drisco has a limited capacity to host small events, although we would be an ideal location for your next Executive Retreat. Our Boardroom can accommodate up to 18 people comfortably. If you would like to reserve our Boardroom without any overnight guestrooms, it is only available from 11am to 4pm daily. No evening events are allowed. However, if you would like to reserve our Boardroom along with at least five overnight guestrooms, we are able to make the Boardroom available to you throughout the entire day and early evening.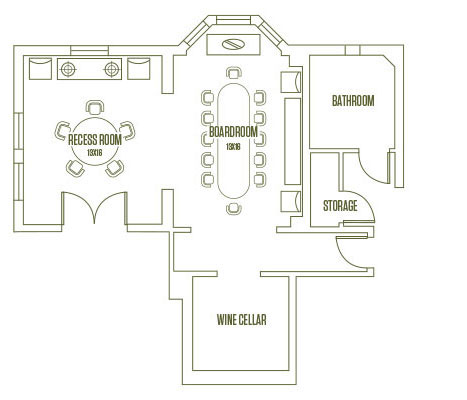 Boardroom Features
Up to 18 participants, Boardroom style (please inquire about other possible room configurations)
Customized leather blotters, coasters, notepads and rollerball pens
Wall-mounted 60" flat screen HDTV with HDMI and VGA floor connectors
Super-fast wifi with unlimited quick access
Conference phone
Fully adjustable/dimmable LED lighting
In-house catering available for breakfast, lunch, dinner and snacks.
All of the above (except catering) is included in our Boardroom fee. For more information, please contact the Hotel Drisco Operations Manager at (415) 346-2880, or inquire at the Front Desk